Ara-yachi and Jo-yachi
What is jo-yachi?
 Jo-yachi is another kind of Tsuboya ware that is glazed and baked at approximately 1200℃. Jo-yachi ware includes crockery for daily use, such as bowls, pots, plates, and teapots, as well as awamori containers, such as dachi-bin (hip flask) and karakara (awamori flagon), and vases.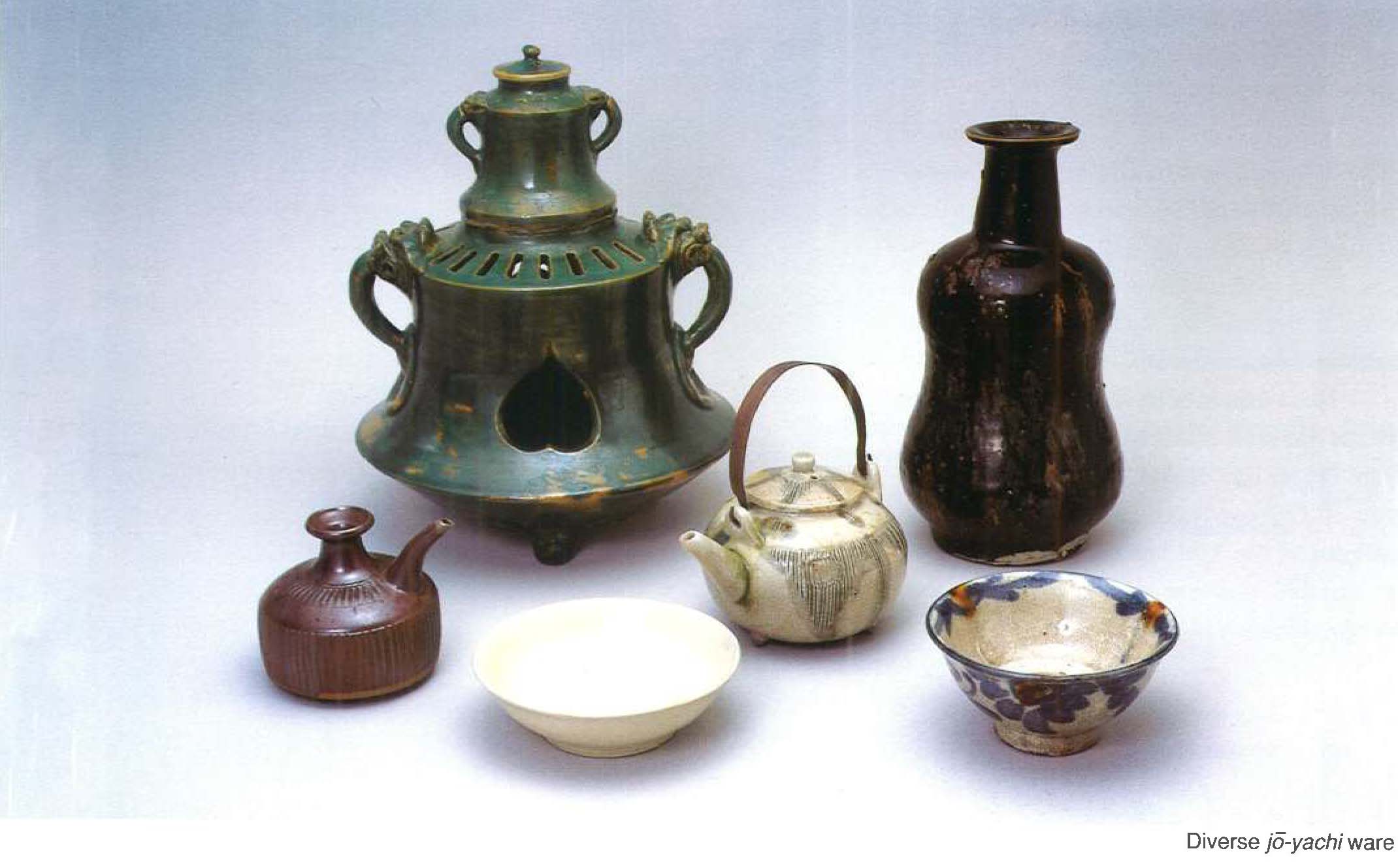 The Genealogy of Jo-yachi ware
 Following ash-glazed bowls chronologically shows the genealogy of jo-yachi. Ash-glazed bowls include three types: those making a straight line from the foot to the rim (Style I), those curving inward (Style II), and those warping outward (Style III). According to the classification, style I is found in the early works of Wakuta ware, style II in the works during the unification of the three kilns, and style III in the early works of Tsuboya-yaki.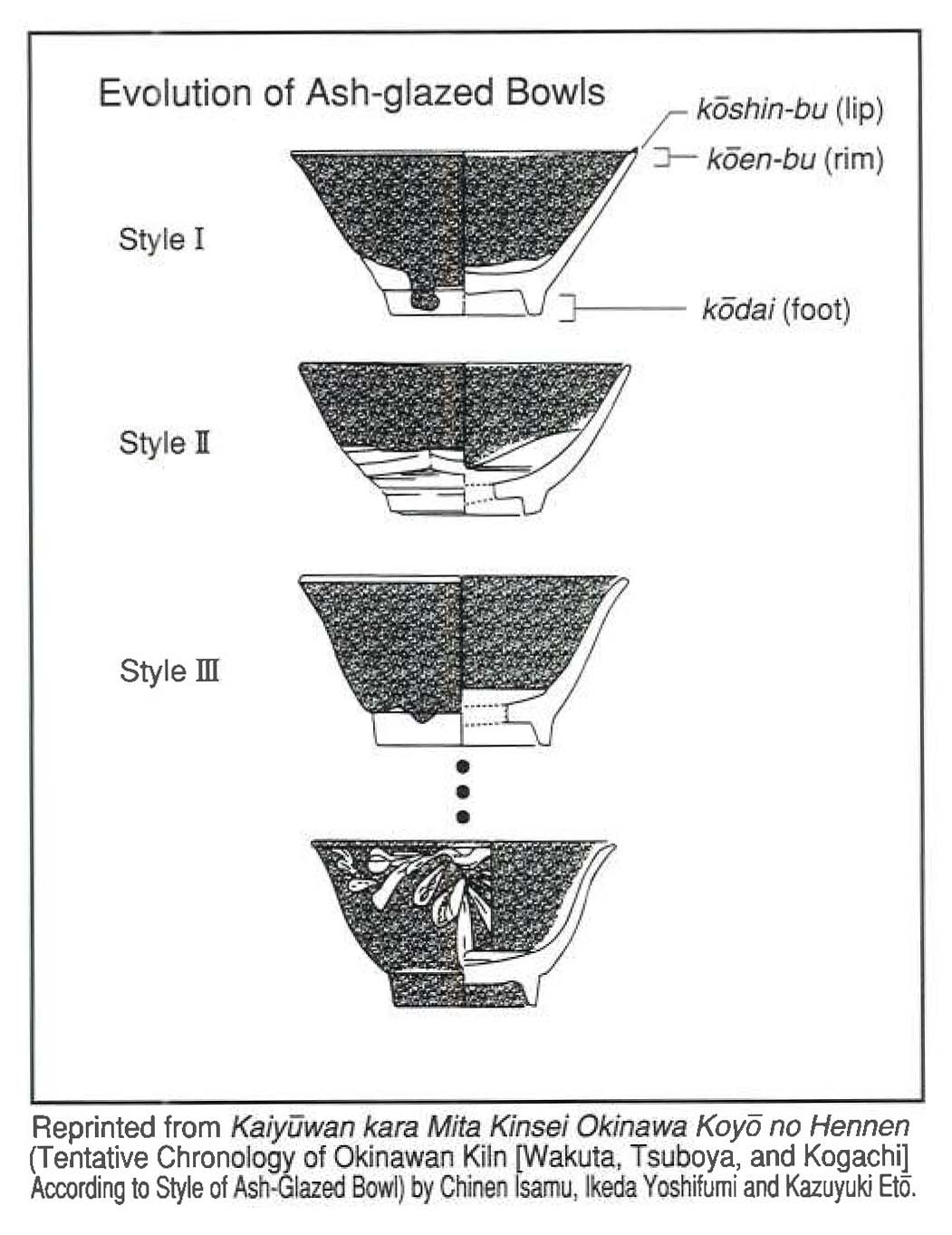 Facilities guide

English Translation : Tengan Ayam
i